We are always looking for highly skilled and trained individuals to add to our team!
If you are a Master Electrician, Journeyman Electrician, enthusiastic apprentice, office person or just have a great personality and looking for a change or a new career in our growing Dandelion Renewables, we would encourage you to submit your resume to operations@dandelionrenewables.com
We look forward to any qualified opportunity that comes our way!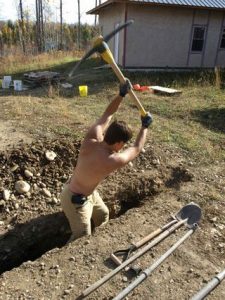 This position is already filled 😉
---
Key Responsibilities:
Manage and supervise electrical crew;
Install electrical components of solar PV systems: roof-top, ground-mount, grid-tie and off-grid;
Ensure the highest company standards and electrical code requirements are met;
Mainain clean worksite and tools/materials well organized;
Ensure projects are completed on time and on budget;
Take pride and ownership in every task performed.
Skills Required:
Understanding how solar power systems operate is essential;
Meticulous in installing electrical wires;
Fast on tools, mobile and agile on roofs;
Physically fit and able to lift solar panels;
Be able to work 5-day shifts out of town;
Clean driving history and ability to safely drive loaded flat-bed 16′ trailer is a must.