We are always looking for highly skilled and trained individuals to add to our team!
If you are a Master Electrician, Journeyman Electrician, enthusiastic apprentice, office person or just have a great personality and looking for a change or a new career in our growing Dandelion Renewables, we would encourage you to submit your resume to operations@dandelionrenewables.com
We look forward to any qualified opportunity that comes our way!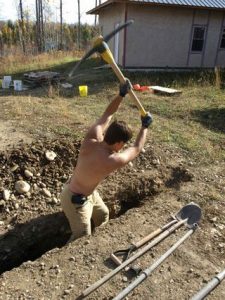 This position is already filled 😉
---
Dandelion Renewables is looking for an Operations Manager to work with our experienced team on solar projects in Alberta, BC and SK. The successful candidate will be working both in the field supervising the construction and in the office managing the projects.
The Operations Manager responsibilities will include:
Ensure projects are executed on time and on budget;
Supervise the installation crew to ensure efficiency, performance, quality, and safety goals are met. Train the installation team and assist in hiring the field crew;
Daily coordination of the work between customers, installation crew, engineering, and suppliers;
Project management, scheduling and resource allocation/optimization using Google Calendar and Celoxis;
Report project financial results and lessons learned upon completion;
Conduct safety meetings;
Supervise field Foremen and Solar Technician;
Suggest and implement efficiency improvements to current processes.
Mandatory requirements:
Care about the environment, has a healthy and sustainable lifestyle, non-smoker;
Has significant leadership and construction management experience;
Good communication skills to work with the engineering team and external parties, including customers;
Able to work out of town. While our head office is located in Edmonton, the position would require a significant amount of travel (~60%) to work on the projects outside of the Greater Edmonton.
Well tolerate cold in the winter and heat in the summer, as most of the work will be outside;
Must have a clean driving history in Canada for the last 3 years and be insurable to drive the company truck with a trailer.
IMPORTANT: In your application, we would like to see a COVER LETTER explaining how you can meet the above requirements and a resume. Resumes without cover letters will not be considered.